Performance Tuning
PERFORMANCE ENHANCEMENTS
Feature many high performance enhancements including: Suspension, exhaust systems, sport alloy wheels, and much more.
Project CLK32K
it's official, the CLK32K project has begun. I just finished purchasing an engine out of a 2004 SLK32 with 31K miles on it for $3k shipped. I am super excited to get this project going. Once the motor comes in, Bergen Imports  will test it out and makes sure everything is good before buying the needed parts. The money spent on stock parts will dictate how much I will have for upgraded goodies. These are my mod plans so far…
Eurocharged Heat Exchanger
Johnson CM30 Intercooler Pump
Eurocharged Shorty Headers
E55 Intake or Eurocharged Custom Dual Intake (Not sure yet)
Eurocharged 181mm or 185mm Pulley/Stage 2 tune
With those upgrades I will hopefully be close 400hp. At that point it might be a good time for an LSD.
I am keeping my fingers crossed that all goes according to plan, but I expect there to be some bumps in the road since it will be a one-off. I will be documenting as much as I could and be posting everything up in case someone want to try this in the future. Here are some pics of the engine.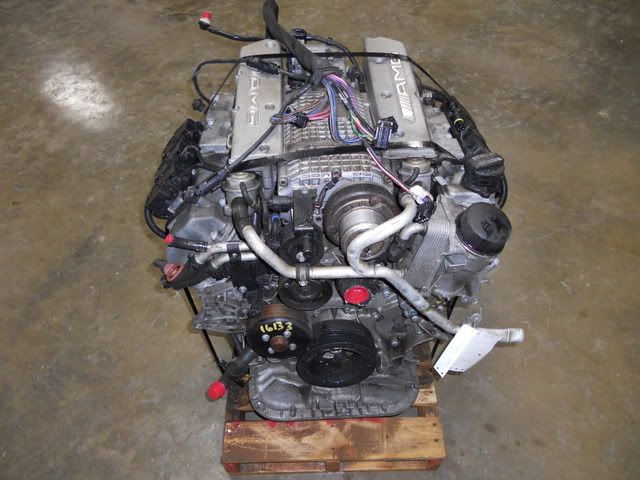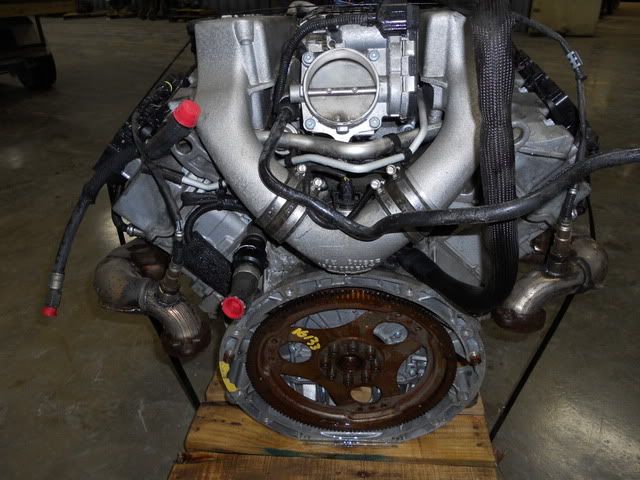 Finally got my hands and an ECU, EIS, and key from the same C32. Ordered them and power steering pump, ac compressor, and alternator.
After this first wave of stuff gets here, I have to look for an engine wiring harness and timing cover that came broken. This will be wave 2. The SLK32 wiring harness that came with the motor won't work. I haven't been able to find these two parts because no one wants to sell them without the whole motor. If I have to buy them new it would be $800 for the harness and $400 for the timing cover through parts.com. I might end up saying fuck it and going the new route.
After the 2nd wave I will start ordering all the Eurocharged goodies like long tube headers, upgraded HE, Johnson pump, 185mm pulley and tune, etc. Soon after that the install and coding will begin.
ECU, EIS, and key – $725 (used)
Power steering pump, ac compressor, and alternator – $600 (used)
Original Source: http://w209forums.com/showthread.php/53-Project-CLK32K